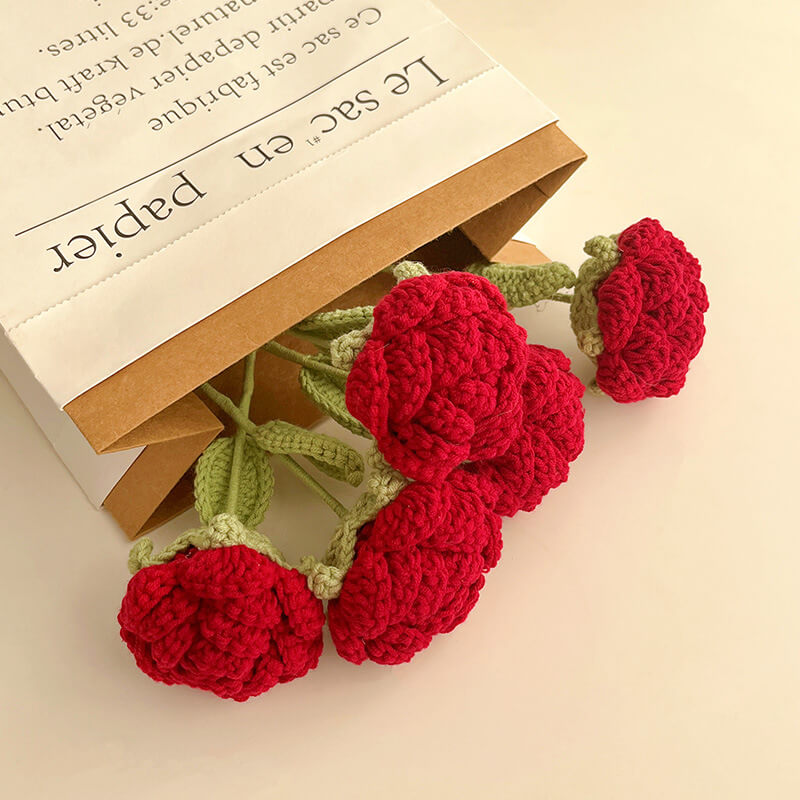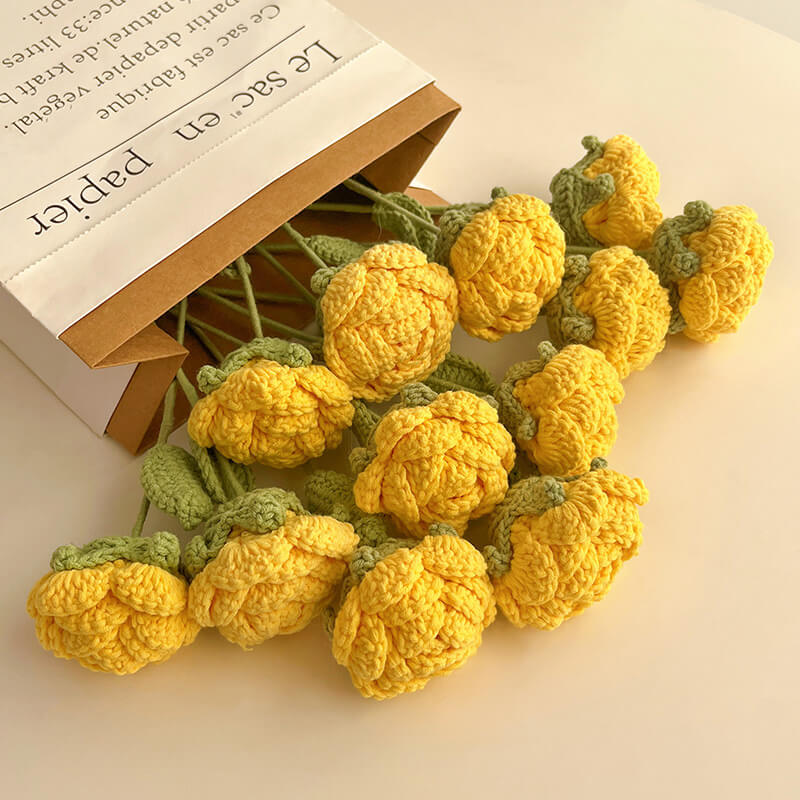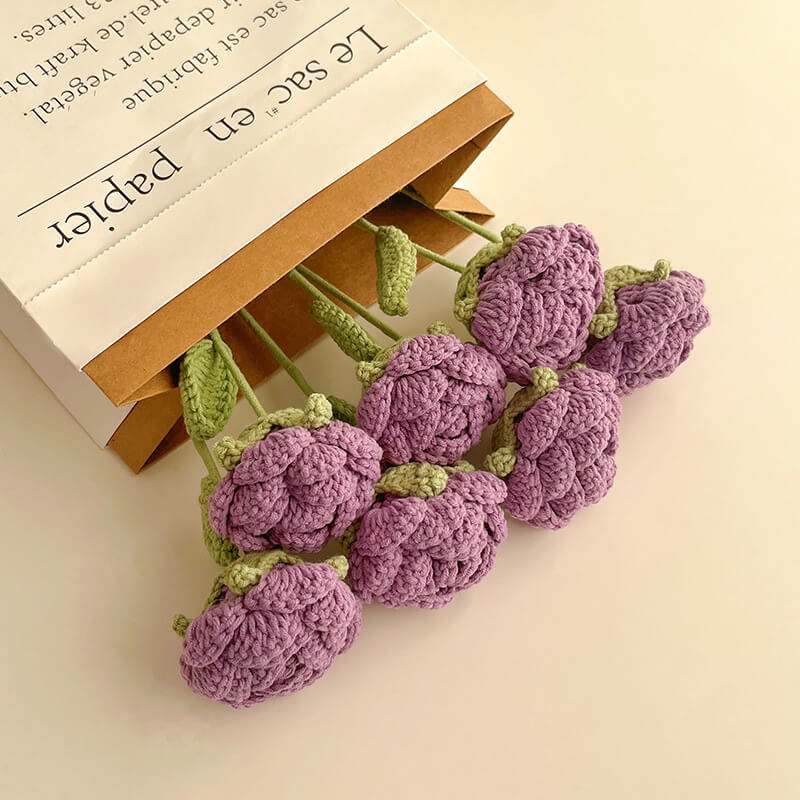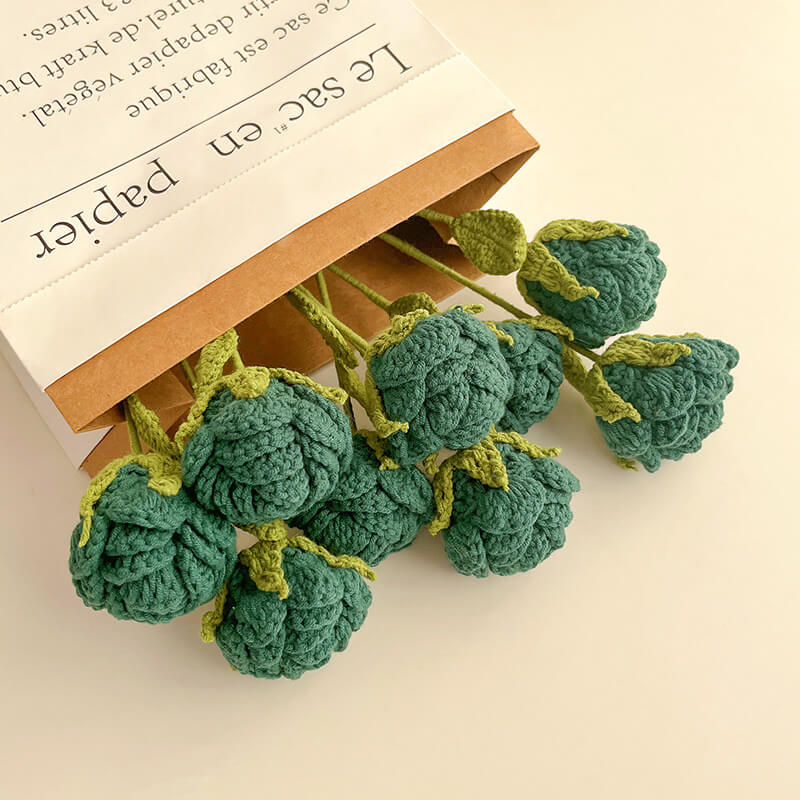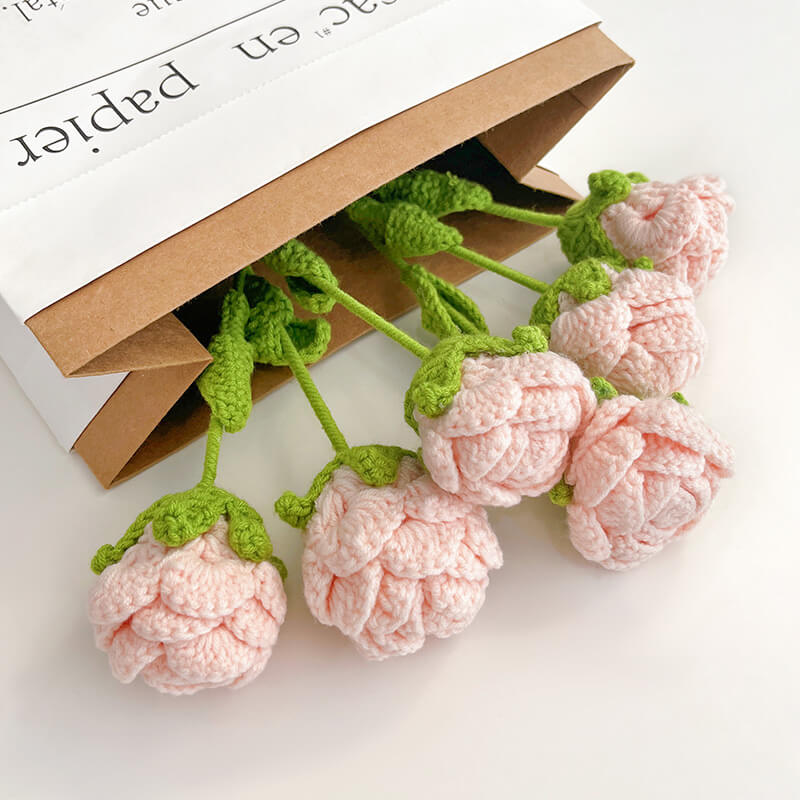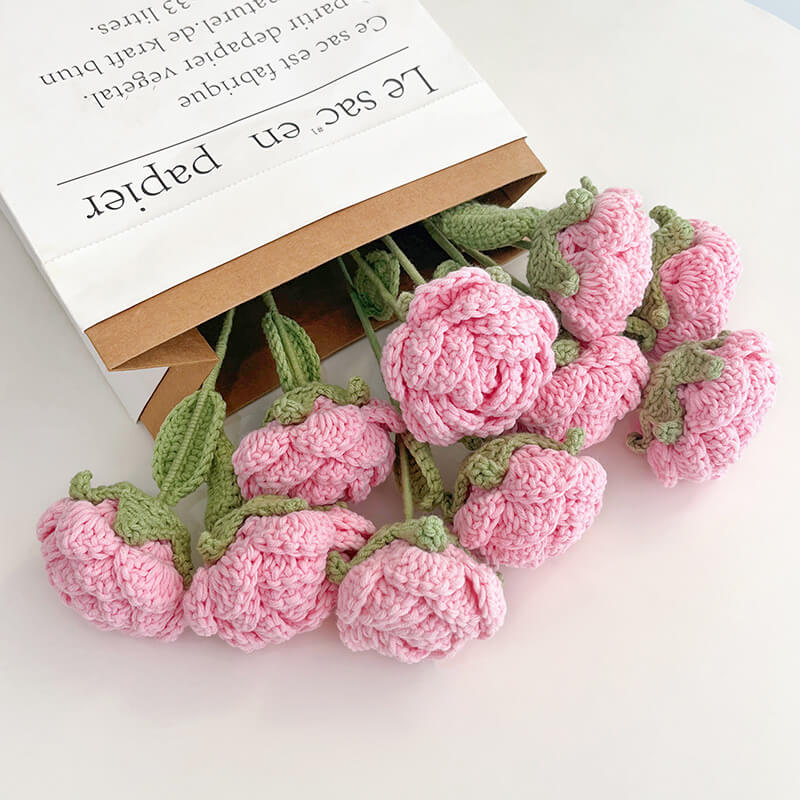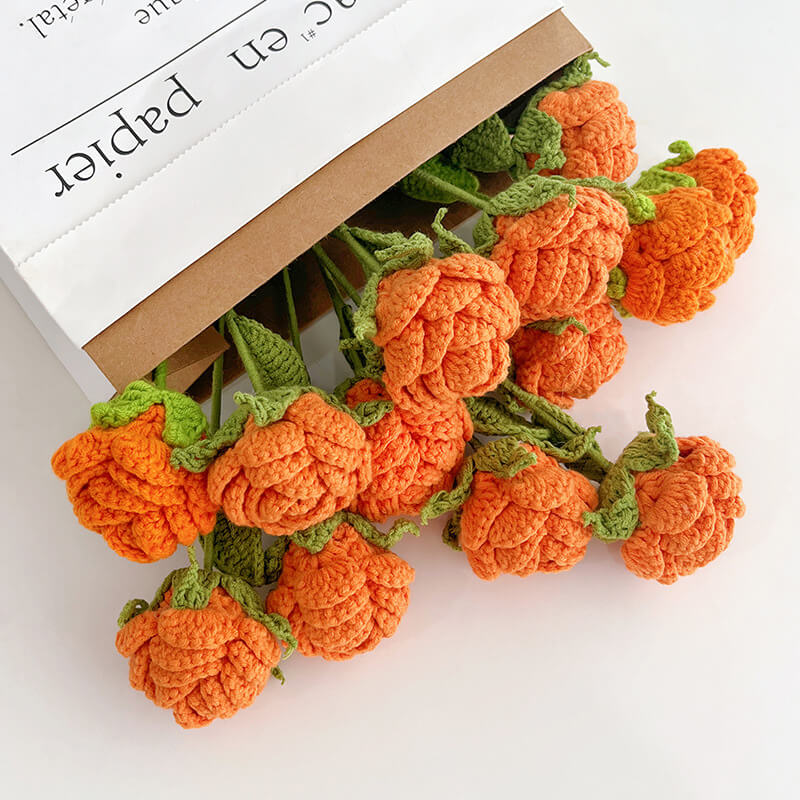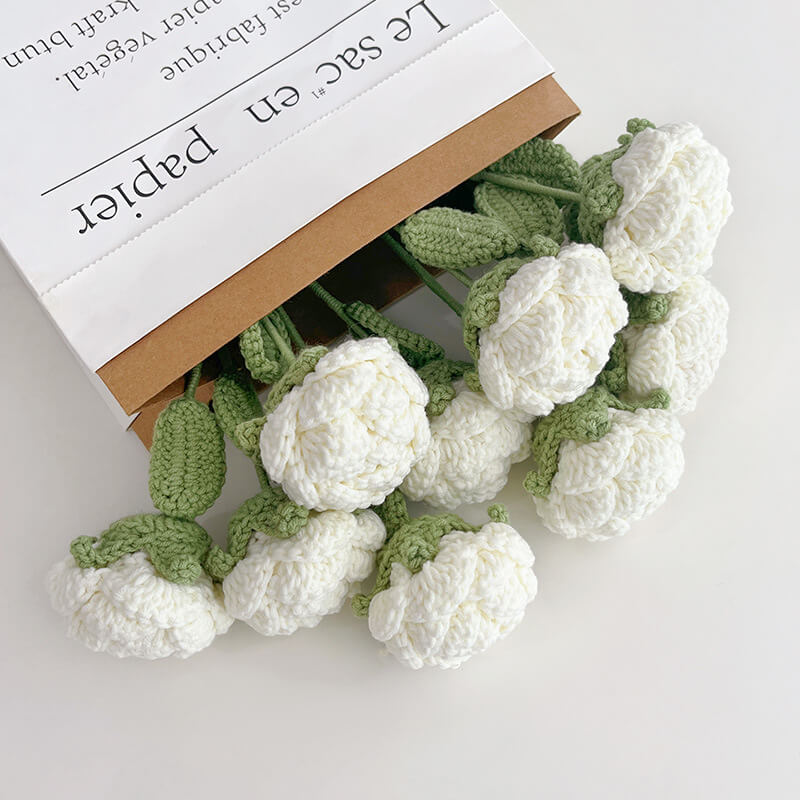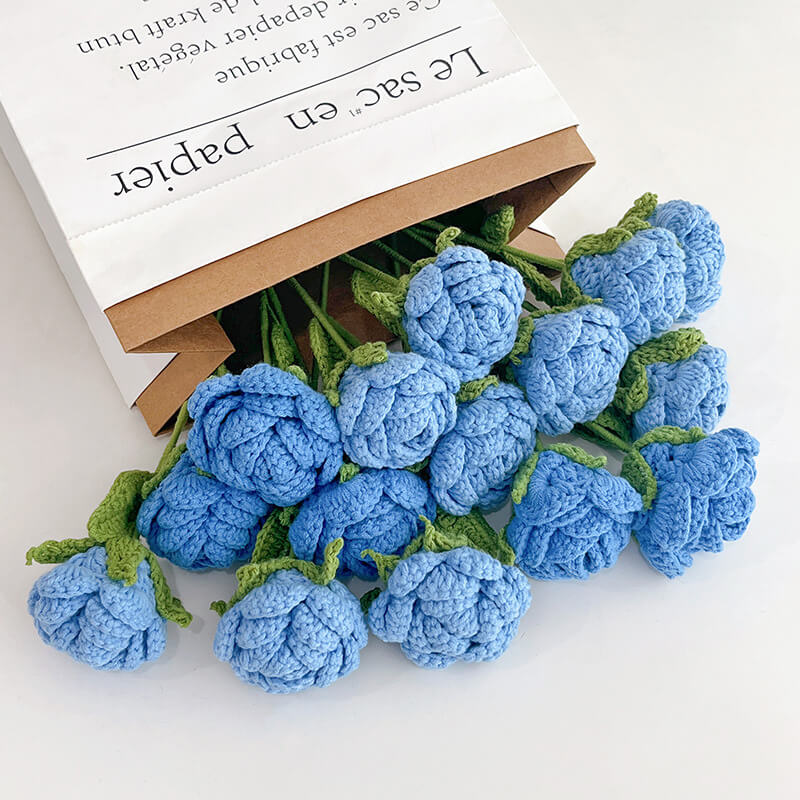 Crochet Rose Bouquet | Crochet Bouquet | Lifelike Blooms That Last Forever
Sale price
$50.99 USD
Regular price
28 people are viewing this right now
Guarantee safe & secure checkout
Product description
Shipping & Return
Product reviews
Elevate your space with our handcrafted crochet bouquet, a stunning floral arrangement that adds a touch of elegance to any room.

This handmade crochet bouquet adds a sweet, timeless touch to any home or space. The crochet rose gives the bouquet a bewitchingly delicate feel. The easy-care nature of the bouquet makes it ideal for any location.


Introducing our enchanting Crochet Rose Bouquet, a stunning handcrafted masterpiece that will captivate your heart. Carefully crafted by skilled artisans, each rose is delicately crocheted with meticulous attention to detail, ensuring a lifelike appearance that will leave you in awe.

Our Crochet Rose Bouquet offers a timeless beauty that surpasses the fleeting nature of real flowers. These everlasting roses will grace your space with elegance and grace, serving as a stunning centerpiece or a thoughtful gift for your loved ones. Whether you want to enhance the ambiance of your home or add a touch of romance to a special occasion, our Crochet Rose Bouquet is the perfect choice.

Made from premium quality yarn, these roses boast vibrant colors that stay vivid and fade-resistant, ensuring long-lasting beauty. The soft and velvety texture of the crochet petals adds an exquisite tactile experience, making them even more irresistible to touch and admire.

Versatile and durable, our Crochet Rose Bouquet requires minimal maintenance and will never wilt or wither. It is an ideal choice for those with allergies or for anyone seeking a low-maintenance yet stunning floral arrangement.

Bring the everlasting charm of roses into your life with our Crochet Rose Bouquet. Elevate your decor, evoke emotions, and create lasting memories with this timeless treasure. Add a touch of elegance to your surroundings and experience the joy of these handcrafted beauties.
Product color :
Red, Green, Pink, Rose Red, Blue, Yellow, Purple, White,orange

Products include:
10 crochet roses in different colors, you can match different colors arbitrarily
Delivery time:
*Because the products in our shop are all handmade, and you can also send us customized pictures if you need them, it takes 7-10 working days to make the products, but we will try to arrange the time to complete them as early as possible.

*If your order is urgent, please let us know, we will prioritize the arrangement and deliver the products to you as quickly as possible.

* After receiving the payment, it usually takes 5 to 10 days to send your order * (Estimated arrival time) United States: 10-28 days Non-U.S. countries/regions: 15-28 days.
No Refunds

As all of our products are crochet flowers and crochet bouquets, all sales are final and no refunds or store credit will be issued.
Accordingly, we encourage you to carefully check your order before submitting it.