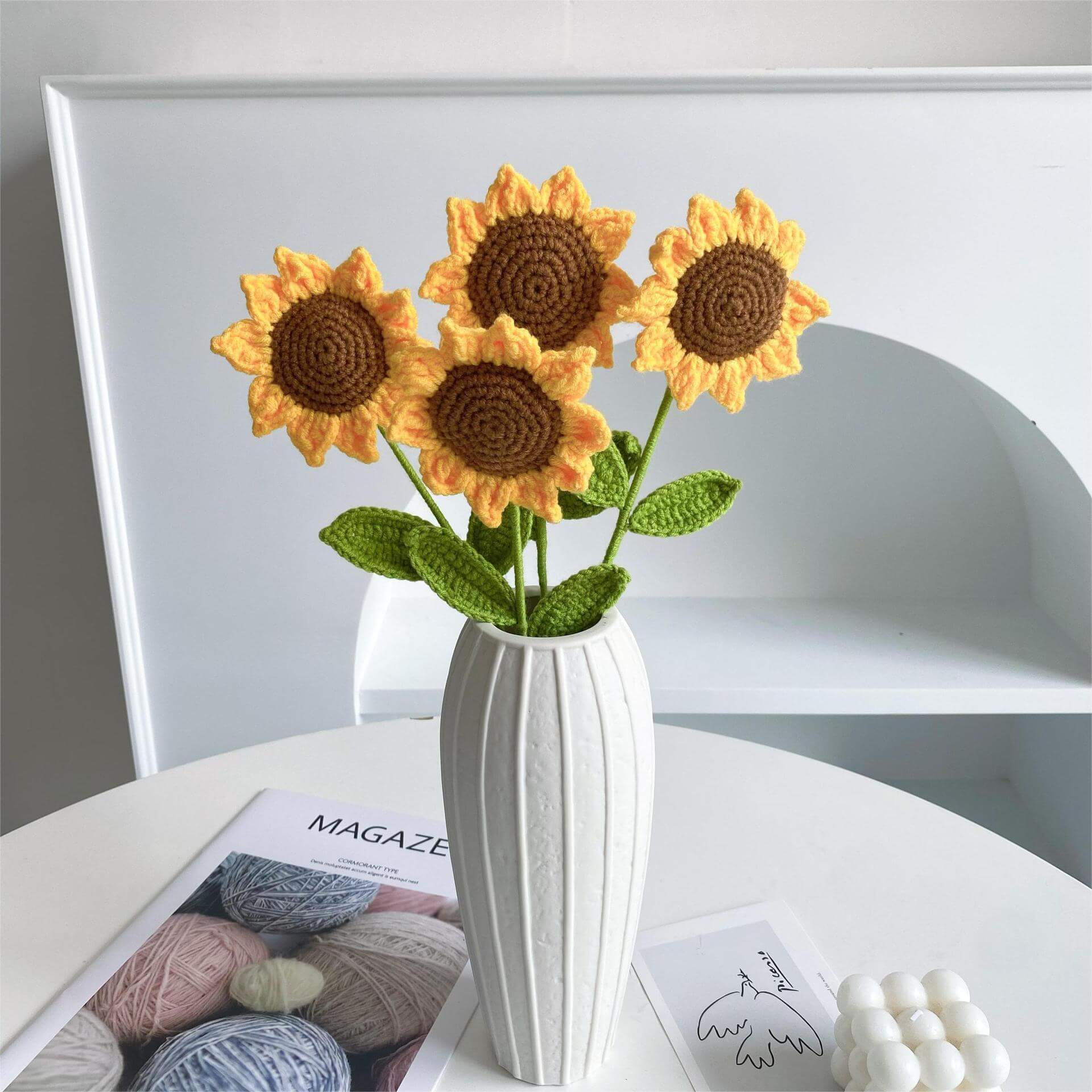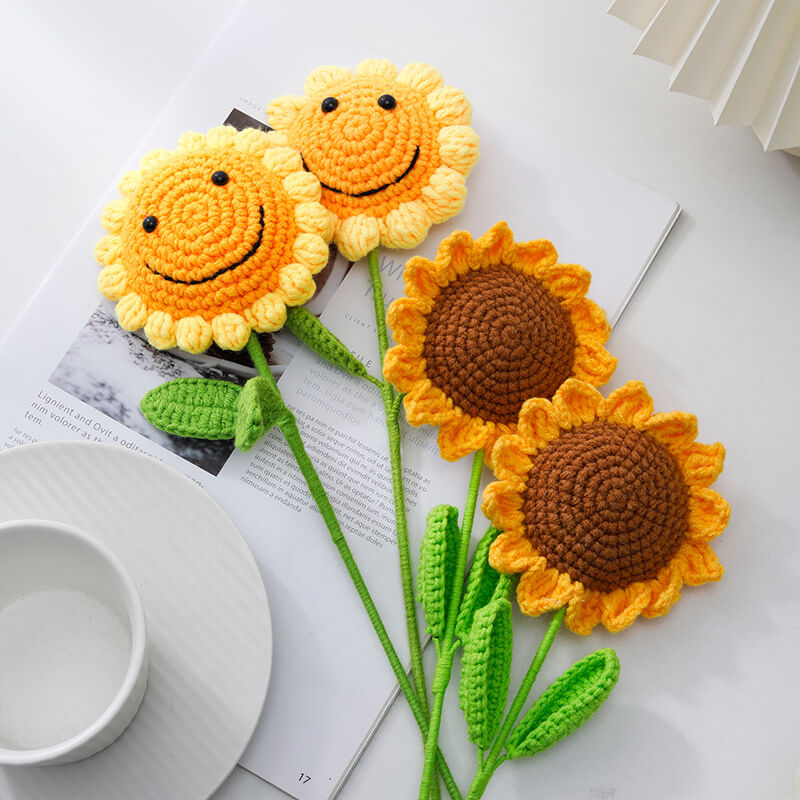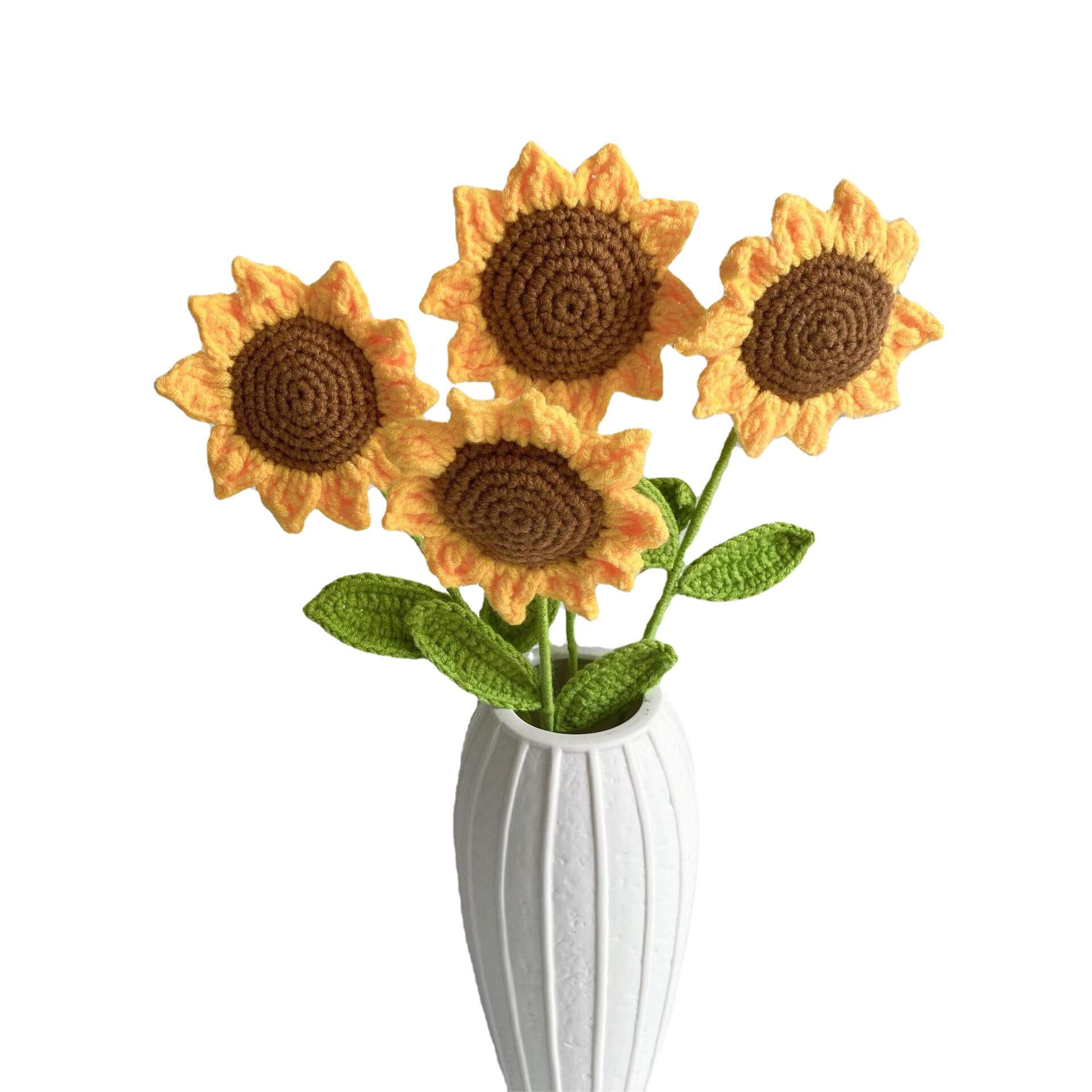 Crochet Bouquet | Crochet Sunflower | Handcrafted Floral for Home Decor and Gifts
Sale price
$8.99 USD
Regular price
28 people are viewing this right now
Guarantee safe & secure checkout
Product description
Shipping & Return
Product reviews
Embrace the radiant beauty of our Crochet Sunflower, a stunning handcrafted masterpiece that will brighten up any space. Carefully crafted with meticulous attention to detail, each sunflower is skillfully crocheted to capture the essence of nature's own golden beauty.
Our Crochet Sunflower brings a touch of warmth and cheerfulness to your home decor. The vibrant hues and intricate crochet work create a lifelike representation of this iconic flower. Whether you place it in a vase, use it as a focal point in a floral arrangement, or offer it as a thoughtful gift, our Crochet Sunflower will add a delightful touch to any setting.
Made from high-quality yarn, our Crochet Sunflower is designed to last. Unlike real flowers, it will retain its beauty season after season, providing a long-lasting burst of sunshine wherever it's displayed. With its durable craftsmanship and realistic appearance, it's the perfect alternative for those with allergies or a desire for low-maintenance floral decor.
Add a touch of nature's radiance to your surroundings with our Crochet Sunflower. Experience the joy and beauty of this handcrafted treasure that will bring smiles and warmth to any room. Shop now and let the charm of our Crochet Sunflower fill your space with everlasting sunshine.
The price of the product is 1 piece
product type :
Sunflower without smiling face, sunflower with smiling face

Products include:
1 sunflower
Delivery time:
*Because the products in our shop are all handmade, and you can also send us customized pictures if you need them, it takes 7-10 working days to make the products, but we will try to arrange the time to complete them as early as possible.

*If your order is urgent, please let us know, we will prioritize the arrangement and deliver the products to you as quickly as possible.

* After receiving the payment, it usually takes 5 to 10 days to send your order * (Estimated arrival time) United States: 10-28 days Non-U.S. countries/regions: 15-28 days.
No Refunds

As all of our products are crochet flowers and crochet bouquets, all sales are final and no refunds or store credit will be issued.
Accordingly, we encourage you to carefully check your order before submitting it.