Our Story
There's nothing quite like our crochet bouquets. We always give you the best!
"We get that warm and fuzzy feeling single time."
Everything happens with love, and we know that warm and eternal love!We know that it feels as good to give as it does to receive.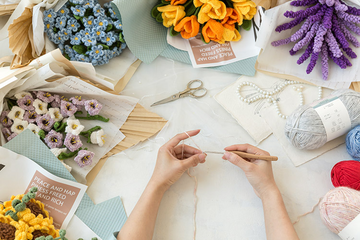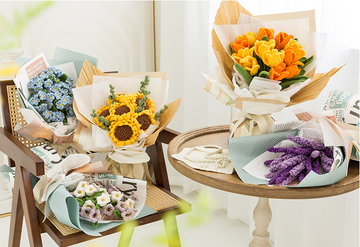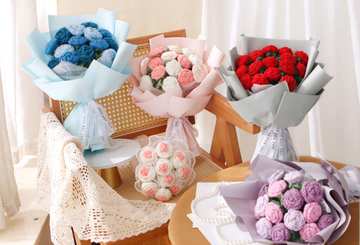 For handmade crochet bouquets, we have always taken it seriously, and we strictly control every process, only to serve our customers to have the most beautiful moments !
                                                                                                                                                                                             ----Worldcrochetflowers
Made of durable, pure cotton wool, fashionable and bright  colors, cotton yarn is breathable and skin-friendly! Different colors are carefully matched to espress beauty !
Different sizes of crochet needles . Different stitches and ways of crocheting. Every stitch, every thread, we crochet with heart.In different ways and by hand,
to present the most special crochet bouquets. More craftsmanship .More beauty. . . . .
All our crochet designs
Each product proves our expertise and service to crochet